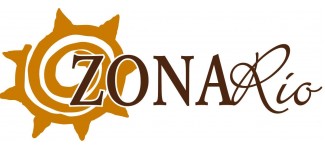 Your Review
Submit a Review

Resident Reviews
Location and Amazing Staff
|

Recommended: Yes
Thank you for your kind words and for taking the time to review your customer experience here at Zona Rio. We value your residency very much and are so pleased that you are enjoying your apartment.
Peaceful and great place to live
|Recommended: Yes
It's a nice extremely friendly community
Thank you very much for the review of our community. We are glad that you are enjoying your customer experience.
I love it here.
|Recommended: Yes
I would say that it is place where you can be comfortable and a really great place to live.
Victor, We really appreciate you taking the time to review our community. We are also very glad that you are enjoying living here as much as we enjoy having you here.
Nice little apartment community
|Recommended: Yes
I've only been living here for 3 months but so far I have no complaints.
Thank you for taking the time to review our community Samantha. We are glad you are enjoying your apartment and look forward to your continued residency.
My favorite apartment in Tucson so far
|Recommended: Yes
Zona Rio's staff has always been extremely friendly and helpful. I've had zero problems with neighbors here and the apartment was in good condition when I moved in. Maintenance comes in a timely manner to fix things like light bulbs. Honestly the only flaw is that you can always here the freeway and trains being that they are so close but you know that moving in
Thank you for your kind words and your valued residency Taylor. The valuable proximity to the freeway does come with its cost. We are so glad that you are enjoying your apartment home.
Hidden Oasis
|Recommended: Yes
I have lived in this apartment complex for about a year and have had no problems. All my maintenance issues get fixed within a day. The staff are always very courteous and helpful. I live in a one bedroom apartment and it is the perfect size, all the appliances work. I think the rent cost is very affordable and fair. All in all this is a great apartment and I hope all the ones I rent in the future are this nice.
I appreciate you taking the time to review the community and its team. We pride ourselves on providing a high level of customer service and are so so thankful that you given us the opportunity to serve you.
Quiet, peaceful living
|Recommended: Yes
Considering the amount of college aged residents, the complex is pretty quite and peaceful. Only complaints are the actual units themselves. Windows could be upgraded to avoid heat cold loss and sound deadening. Recently, the security measures for the access gate have been update. Only other complaint is the laundry room. We have lost misplaced several under garments. We believe a resident is responsible. Also, it is always hot inside laundry room. Overall, the complex is fine. No reason for us to expedite our move out, we are comfortable with complex as of now.
Good Morning Noel, Thank you for taking the time to review our community. We appreciate your feedback as mush as we do your residency, A LOT. The humid summer did stress the A/C unit in the laundry room, we are looking into some additional insulation measures that might help fix this before next summer when the stressors return. We are so glad that you enjoy the community and are grateful for the constructive criticism.
Honestly
|Recommended: Yes
I'm a working professional and graduate student. I wasn't thrilled about downsizing to go back to school from a home to a apartment. My budget was tight when I found Zona Rio. I have to say they have exceeded my expectations. No roaches Easy to clean apartments. Maintanence has always come the same day or next after I submit the work order. They have free crossfit. They have night security. They have some trouble with the gate however, they got the company to fix it and now they are switching to a whole new system. That tells me they are proactI've and solve problems for the benefit of this community. They have always been friendly and helpful at the front desk. When you have an issue they work with yu to resolve. No complaints here. It's a great community, plus close to the I-10, downtain, the park n ride and tram, check out Mercado San Augustin and the street market... plus so near to Tumamoc you can hike in the morning or evenings. I've never taken it but they advertise a free shuttle to UofA outside. Check it out Best of luck on your search. If you choose this one I think you might be pleasantly surprised.
Thank you Linda for your kind review. We have enjoyed your residence as much as it sounds that you have enjoyed living here. Its great to know that the onsite amenities and the location are meeting your needs. The street car is close by and between it and the city bus we find that our residents' transportation needs are mostly met. So, at this time we are not offering a direct shuttle.
A nice property, very friendly staff, very willing to
|Recommended: Yes
Its a nice property, good property management, very supportive and friendly staff, always a pleasure to stop by the office.
Thank you for the kind words Hillary. We enjoy having you here as part of our community and look forward to serving you in the future.
Visually the complex is pretty, audibly not so much.
|Recommended: Yes
I like the space I live in. I just don't enjoy the creepy neighbors that stare straight into my apartment when I open my window.
Thank you for taking the time to review our community. I am sorry that you have had this challenge present itself, but I also encourage you to contact the office so that we may see about helping you mediate this with the neighbor. Its our sincerest hope that all residents can coexist, but know that sometimes our assistance is needed to make that happen. Hoping to speak with you soon, Denise
Great staff and very well kept
|Recommended: Yes
I've only been living here for 3 months, but i can say that the staff is very friendly and helpful. The grounds are kept very clean from leaves, blowing trash etc. On the rare occasion that I have had an issue, it was resolved right away and correctly. There is plenty of parking, I just wish that covered parking was available. The only downside to the apartments is that the walls need more sound insulation, I'm surprised my neighbors girlfriend can walk if what I can hear is accurate.
Thank you for your very kind words. We are glad that you enjoy where you live. Should you like us to pursue some rectification of the noise disturbance you mentioned please contact our leasing office.
Incredibly satisfied with Zona Rio|Recommended: YesI've been living in these complexes for almost 5 months and I don't think I have a complaint. I love that Zona Rio is in close proximity of downtown and the freeway. The staff is friendly and knowledgeable and willing to help you with any issues you need addressed. I will most likely be renewing my lease for these complexes.
Great Place to Live|Recommended: YesThe staff are friendly, the neighborhood is quiet and it is conveniently located to the highway, shopping, downtown and U of A
I like zona rio apt , it was a nice place to live
|Recommended: Yes
i realy like the manager . she was very freindly
Thank you for taking the time to review our community! We appreciate your residency and are so glad you enjoy Zona Rio Apartments.
Quiet, clean.
|Recommended: Yes
This is a nice quiet apartment complex. Staff is very friendly.
Your review means a lot to our team, thank you for taking the time to complete it! We do take pride in the cleanliness and appearance of our community and we do so for our valued residents just like you.