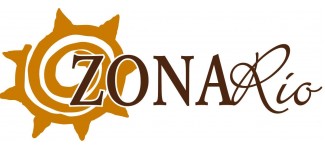 Your Review
Submit a Review

Resident Reviews
It's ok but I wouldn't renew.
|

Recommended: No
Thank you for taking your time to review our community. I'm sure that your review will be valued by consumers in the future. The constructive criticisms are always appreciated. If there is anything that we can do to improve your personal experience making your continued residency a possibility, please do let us know. Denise
Professional, Respectful Management
|Recommended: Yes
Zona Rio has been a great step-up from previous apartment complexes around town. The office staff is very helpful and doesn't treat you like a joke, especially important for college students. The maintenance crew is very efficient and friendly, making this place feel at home. I would definitely recommend Zona Rio to students who want to live alone and in a respectful atmosphere.
Thank you so much for your kind review Kara. We enjoy all of our residents and are greatly appreciative when one takes time from their day to praise our efforts.
Zone Rio Review
|Recommended: Yes
I would say it is quiet and clean which is good. The staff is pretty friendly, but repairs are not fixed in a timely manner and because my roommate and my lease are not separated, there have been problems. They are not very good with communication. Also, the laundry machines card reader never works, so you need quarters always. However, it a great location that is quiet and good for studying.
Thank you for taking the time to review our community. I am so glad that you are enjoying so much about the community and that you have provided us the learning opportunity by sharing your constructive criticism. I do hope that you are able to reach out to me directly in response to the voicemail I left you so that we can get some additional details on the issues that you have brought up.
Nice apartments, great pool, unbeatable price at a location so close to downtown.
|Recommended: Yes
Its quiet and cozy, sort of an oasis in the desert with the pool and the palms swaying. I don't have a dog but I love that dogs are present.
Thank you for the kind words Russell. We enjoy what we do and are glad you are enjoying where you live.
Well kept friendly and helpful staff quiet and private
|Recommended: Yes
I really enjoy living in this community the staff are fun and friendly. Management has done an incredible job with the grounds of the property and overall. Its clean and well kept fully equipped for swimming working out grilling and security. Its nearby all the fun downtown activities. Its a great place to call home. I would definitely recommend it.
Thank you for your kind words Lasette! We appreciate all of our residents very much and are thrilled to hear that you are appreciating calling Zona Rio home.
Beautiful but noisy
|Recommended: Yes
The staff was very friendly and always helpful. The apartment community was lovely with a wonderful pool and great neighbors. My only trouble with these apartments was the way I could hear everyone around me. My upstairs neighbor, regardless of her tiny figure, sounded like and elephant. Maybe she is a heavy walker, but I was woken up and bothered by the noise on a daily basis.
Thank you for the great rating Nicole. We are very glad to hear that you enjoyed the community, its amenities and your neighbors. We are regretful to hear there was an issue with noise coming from your neighbor above. We were unaware of the challenge until now, and would have welcomed the opportunity to help you and your neighbor mediate this issue. We wish you the best of luck in your future endeavors.
Very Convenient |Recommended: YesBeen here for 5 plus years and haven't move from the location. The only thing I've done is gone from a smaller unit to a much larger unit. The pool area get cleaned out every day and maintenance always keep the area attractive. We now have matching poolside furnitures and tables to have drinks, food, or other personal belongings at the table. The community center has free wi-fi that are available during office hours. New manager so new policies apply but very helpful to tenants. Community is close to downtown, to local fast food restaurant and shopping centers. Overall don't think I will be moving anytime soon.
It is very nice area and really safe. I love that it is close to the I-10.
|Recommended: Yes
It is very comfortable living and there are many stores close by and perfect distance from the UofA.
3 out of the 5 community team members also use the freeway everyday for our regular commutes. What you love about where you live is what we love about where we work.
Really enjoy living here
|Recommended: Yes
I ve been here for a year the community is really quite and and community friendly place to live.
Thank you for the kind words, we really appreciate that you are loving where you live.
Highly recommended, especially for the price and location
|Recommended: Yes
Parking - A lot of space and there never seems to be a shortage by the far SE corner. The only complaint is that the exit gate breaks and gets left open a too frequently. Noise - Overall it s quite but I can only here the neighbors have sex once a week or so, plus there are no kids around. Grounds - Clean with the exception of all the dog poop that doesn t get picked up by the pet owners. The grounds keeping crew seems to do a nice job cleaning it up after though. Construction - Layout, insulation and overall design of the apartment is nice. It s age can be seen with the layers of paint and older cabinets. Maintenance - They respond faster to service calls than any other apartment I have stayed at. Staff - Nice, Responsive and courteous. Overall - I have definitely enjoyed my stay and would recommend it to others looking for a quite place, near to downtown, and at a great price. Additionally, the Zona Strong facility has been a huge blessing. Not only has it provided a place to work out, but also a place to make friends.
We are really glad you shared you experiences with us and others. Your experiences and constructive criticism have been part of leading the site team and ownership to begin upgrading the interior of our apartments to include refinished cabinets, wood patterned flooring, brushed nickel light fixtures and new black appliances. We hope that offering these options to renters that desire updated finishes will continue to further the positive reputation reviews like yours have helped us to create and make public.
Great place to live at! Calm, Clean and Safe!
|Recommended: Yes
Very calm and safe. Has improved greatly throughout the years.
thank you Lucia!! we enjoy having you call Zona Rio your home!! it was nice speaking to you today!! Come by the office and say hi when you can!!
Good place but I never received the promotion of one month free rent.
|Recommended: Yes
It is adequate even though some of the appliances are outdated. The community is not bad and the location and accessibility is nice for downtown and the UofA. Maintenance with issues can be a delay at times.
Hi Alejandro Thank you very much for your review we appreciate the feed back! We'd love to discuss your maintenance concerns! Our maintenance teams goal is to complete work orders in 24 hours, unless parts must be ordered - but we want to stay in contact with our residents so they can understand the sometimes unforeseen delays. I feel we may have let you down here and we hope you can come by or call and we can prevent this from happening again to you. We appreciate you and your decision to live here at Zona Rio Apartments!! Thank you!! Christy Davis Community Manager
Loved it here |Recommended: YesI loved living here I was in a comfy 2 bedroom, it was close to downtown, and staff here is great. Highly recommend
ZonaRio has been the best apartment I have lived in.
|Recommended: Yes
It is a safe place, the staff at ZonaRio are friendly and always willing to help residents.
You rock Teneshia! we will hate to see you go!! Thank you so much :)
So good so far
|Recommended: Yes
Super close to downtown. Eclectic community.
Thank you Ana! And welcome to the community, please let us know if you need anything at all! :)