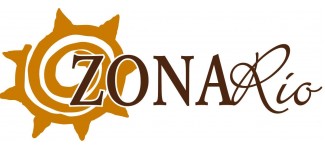 Your Review
Submit a Review

Resident Reviews
A nice place to live
|

Recommended: Yes
Thank you!! We appreciate you as well!!!
I think its a great community, i've been living here for 5 years!
|Recommended: Yes
its very nice
Thank you Manny!! we appreciate you here as well :)
All around great living environment.
|Recommended: Yes
It's extremely well kept up. The office workers are extremely well mannered and nice. Also, service is extremely quick. Hardly any wait time if any.
Thank you Oliver!! We appreciate you and look forward to seeing you soon here in the office :)
Great place to live!
|Recommended: Yes
Maintenance is really quick and always available.
Thank you Irma! We appreciate the nice comment!! Our maintenance team works hard to expedite all the work orders they receive!!
Very convenient! |Recommended: YesAffordable, convenient, and easy to work with.
Really like it, very friendly staff, haven't had any major problems.
|Recommended: Yes
It's a great environment. I like that it is so close to the U of A. Overall a great place to live.
Thank you Andreea! We appreciate you here as well!! Zona Rio Team
Needs better quality apartments
|Recommended: Yes
its great other than the fact that i have to keep calling matinence over and over for problems in my aparment.
Thank you Jorge, we appreciate your intake. Please feel free to contact me and we can take care of any issues you may have! Zona Rio
I really like it here.
|Recommended: Yes
It is pretty peaceful and there are kids around, but they aren't too loud so it still can be quiet.
Thank you Jessica! Zona Rio Team
Not a bad place to live at|Recommended: YesBetter than any other place i have stayed at. You might hear your upstairs neighboors once in a while but its not that bad.
Great place to live!
|Recommended: Yes
I would tell them that it's a great place to live all around: good neighbors, good location, and great staff.
Thank you Mathew!
Very nice|Recommended: Yesits awsome
Good location, clean, private, lots of nice extras
|Recommended: Yes
I've not lived in an apartment or apartment complex before but I'm amazed how private it feels. There are a lot of little design and layout perks that help with the sense of privacy. Having two balconies is also huge for climate control and just having a nice private outdoor space. We can occassionally hear some noises or rumblings from the neighbor apartments but not often, and it's very muted. I like the sense of safety from the walls and gates too. Also Christy has been really awesome and seems genuinely concerned about any issues and fixes them quickly. In fact, we were in a hurry when we were looking for apartments and we pretty much decided on Zona Rio partially based on how Christy compared to other managers/leasing agents we'd spoken to. We feel pretty lucky that it worked out so well.
thank you so much! the court yard feel here is nice and cozy and we appreciate you as well!! Christy
Friendly staff, fresh and clean on move-in, convenient location, excellent pool/BBQ area
|Recommended: Yes
It's not in the safest or prettiest part area of Tucson, but once you're inside the gates of the apartment complex it feels secluded from this area of the city. It's quiet, pretty views from my 3rd floor balcony, wonderful pool/BBQ area and very clean and new laundry facilities. Little outdated and older-looking inside the apartment (cabinets, appliances, shower) , but fresh and clean. Very cool and unique window shutters and french doors. Pigeon problem is a challenge and I don't feel like my balconies are usable space due to that, unfortunately. They keep up on the landscaping very well, giving us pretty surroundings. Overall, I'm very happy here so far!
thank you Michelle! We appreciate you here as well! please feel free to come to the office, we are screening out 3rd floor apartment homes that have had pigeon "friends" :) I'm sure we can do this for you!